JE50R412VK

DC12V low-voltage radio motor, powered by battery and solar panel
What does the radio motor JE50/15R412VK offer to roller shutters?
JE50/15R412VK 15Nm motor, low voltage DC12V, with electronic limit switch and integrated receiver
4400mAH DC-B2 tubular battery (LiNiCoMn), 16.8V with input for direct charging by a solar panel or charger and output to connect to the JE50/15R412VK motor
DC-S2 solar panel, with nominal voltage of 16V, to recharge the DC-B2 battery
All settings are managed from any of R4's remote controls
Easy end limits setting from the remote control
Ascent resistance detection (slat displacement, anti-lift locks or blocked by ice)
User comfort point easily programmable by the remote control
Allows as maximum 15 remote controls, which can be added from a previously recognized one, from the own motor or after a power on
It can be controlled locally or from anywhere else, with a smartphone or tablet (Android or iOS), through the IHG hub. Also compatible with Alexa and Google Home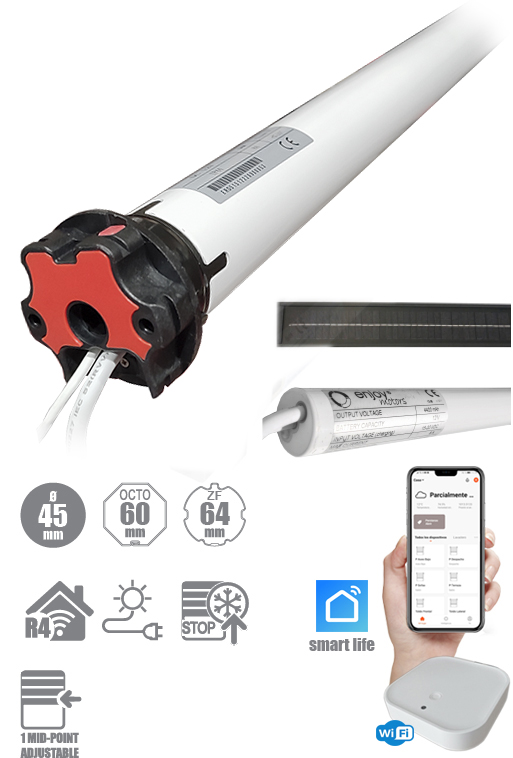 Main features:
Components of the solar kit for roller shutters: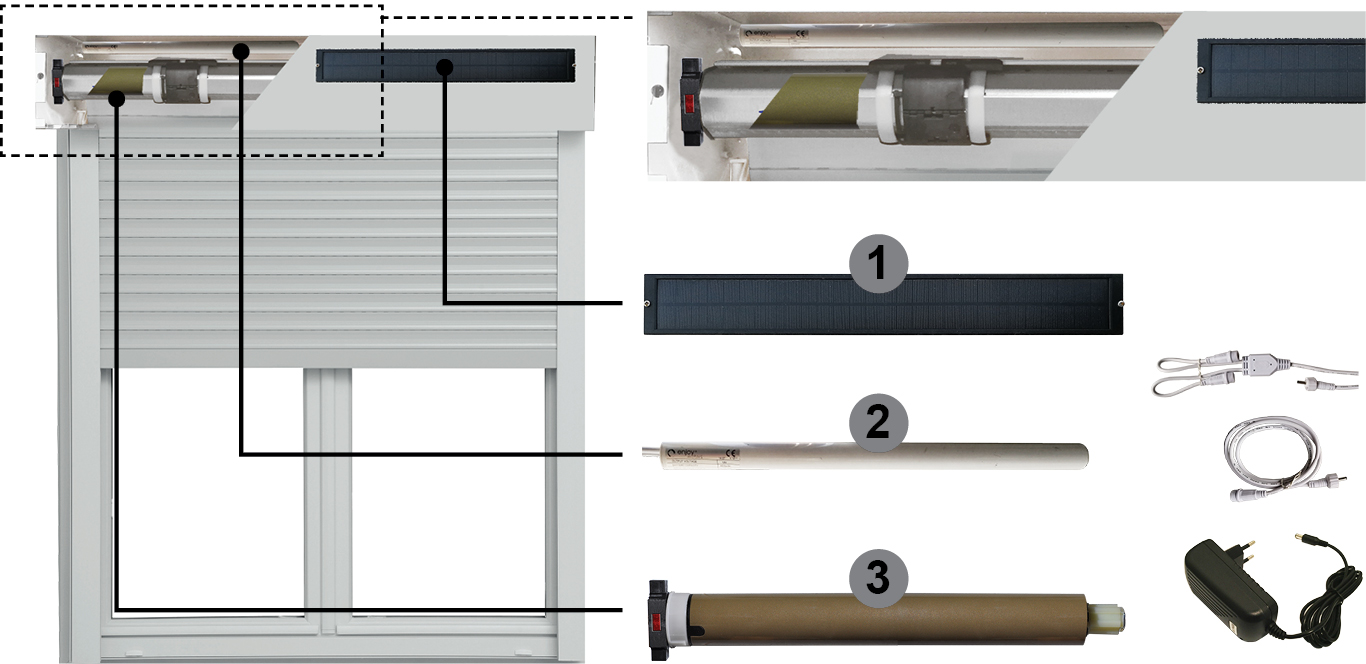 The solar kit for blinds of enjoy, is composed by:
DC-S2 Solar panel with nominal voltage of 16V
DC-B2 4400mAH tubular battery (LiNiCoMn)
JE50/15R412VK DC12V low voltage radio motor with electronic limit switch 
Optionally, also are available for this kit: solar panel wiring extender; a bridge to connect 2 solar panels in one single battery; 12v charger
You protect your house, we your roller shutters:

The installation of locks on the terminal or any other system to lock the shutter when it is closed is a measure that increases security against openings from the outside. The problem arises when we forget that the rolelr shutter is locked and we operate it remotely, since the motor will force the entire system until some component gives way and breaks.
Enjoy radio motors like JE50/15R412VK has an internal safety system that protects the shutter from this type of forgetfulness, by stopping the opening (upward movement) as soon as it feels that the roller shutter is locked
Wiring Option:

Technical data:
| | | | | | |
| --- | --- | --- | --- | --- | --- |
|   | JE50/15 |   |   |   |   |
|   NM | 15 |   |   |   |   |
|   RPM | 13 |   |   |   |   |
|   TURNS | ∞ |   |   |   |   |
|   V~HZ | DC12V |   |   |   |   |
|   A | 8 |   |   |   |   |
|   W | 96 |   |   |   |   |
|   MIN | - |   |   |   |   |
Main shaft adapters:

ST0924M - Octagonal 60 (standard):
ST0936 - Zurfluh Feller ZF54:
ST0913 - Zurfluh Feller ZF64:
ST0903 - Zurfluh Feller ZF80:
Main motor brackets:
Standard brackets for roller shutters box in aluminium/pvc:
SP0823 Bracket for roller shutter box in alu/pvc (ears motor head)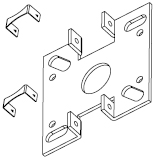 Standard motor bracket for pre-fabricated roller shutter housing:
Motor bracket for pre-fabricated roller shutter housing:
Height adjustable motor bracket for pre-fabricated roller shutter housing:
Remember! with enjoy

you only need the IHG hub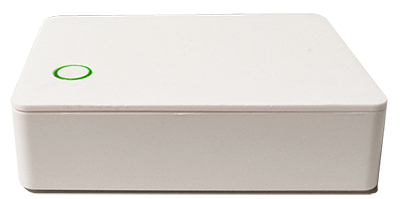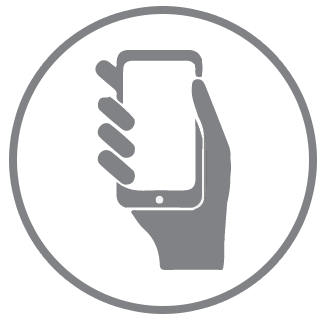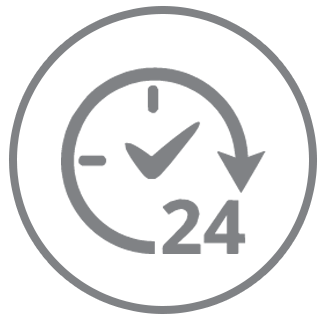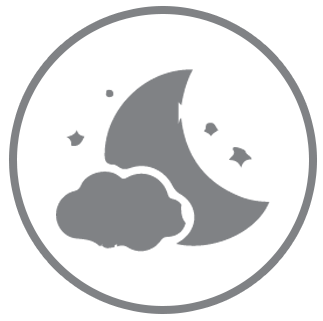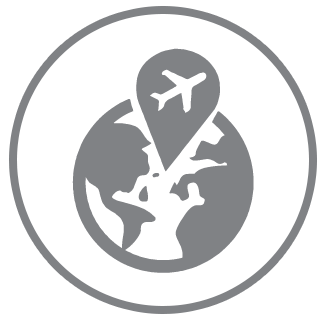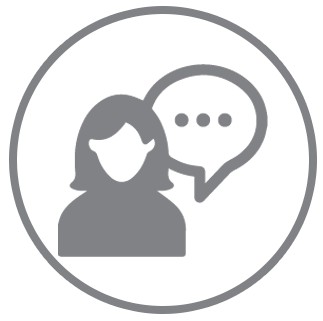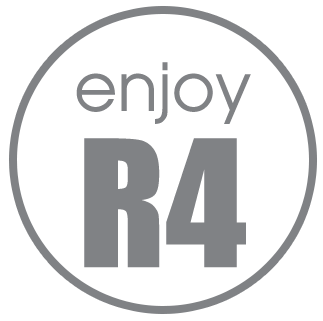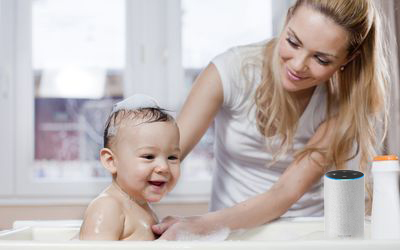 Alexa, open the blind!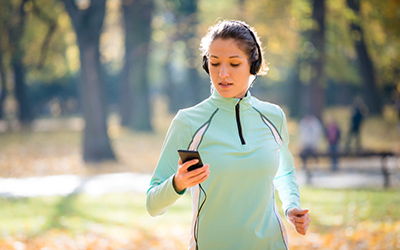 Close the awnings being outside your home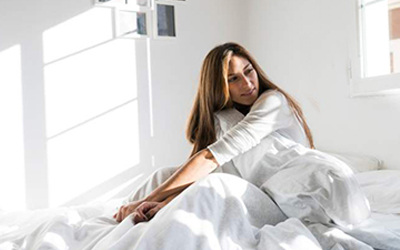 Add a timing and wake up with the sun