Enjoy products on your mobile
Whether your roller shutters, awnings or curtains are already motorized with Enjoy R4 radio products, or if you are thinking to do it, now you can enjoy much more of them, simply and economically ... how?
 Add the hub GWE to be used with enjoy R4 products enjoy
 Do you have an Android or iOs mobile? Search and install the Smart Life application in the application store, in both cases it is free
Start with basic settings like registration,...
Add the hub GWE in the app through your home's Wi-Fi network
Add all the motors one by one to the hub GWE, it supports up to 32 motors ... not enough for you? doesn't matter, you can use one more GWEin the same installation
That's all ... now start enjoying your motorized appliactions from your smartphone:
Add some timers to your roller shutters, so they can automatically be opened or closed at different times, according to your needs
Create scenarios and by pressing a button you can for example: open the blinds and extend the awnings preparing your house for the day or just the opposite for when the night comes
Create Automations, scenarios that will be activated when certain variables are met
Have you forgotten to open or close a roller shutter and you have already leave from your home? from your mobile you can open or close that forgotten shutter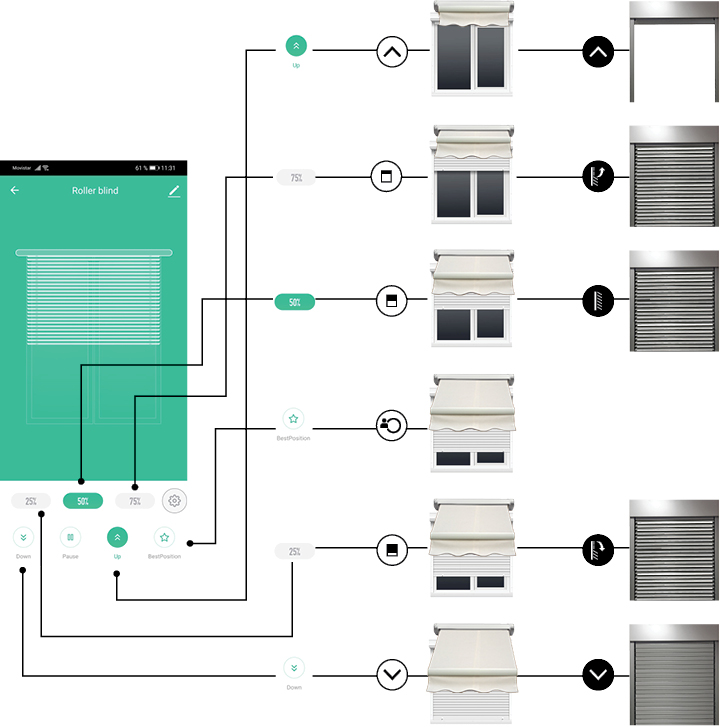 Individual control for each motor
Once the motors are added, they can be individually controlled:
Total opening and closing of each motor
For motors with electronic limit switch, it also has 3 intermediate positions in addition to a user preferred position
For the roller shutters Orienta type with adjustable slats, they can be easly placed into its projection slats point
Add a timer
In addition to Enjoy, complete your smart home

with other Smart Life compatible products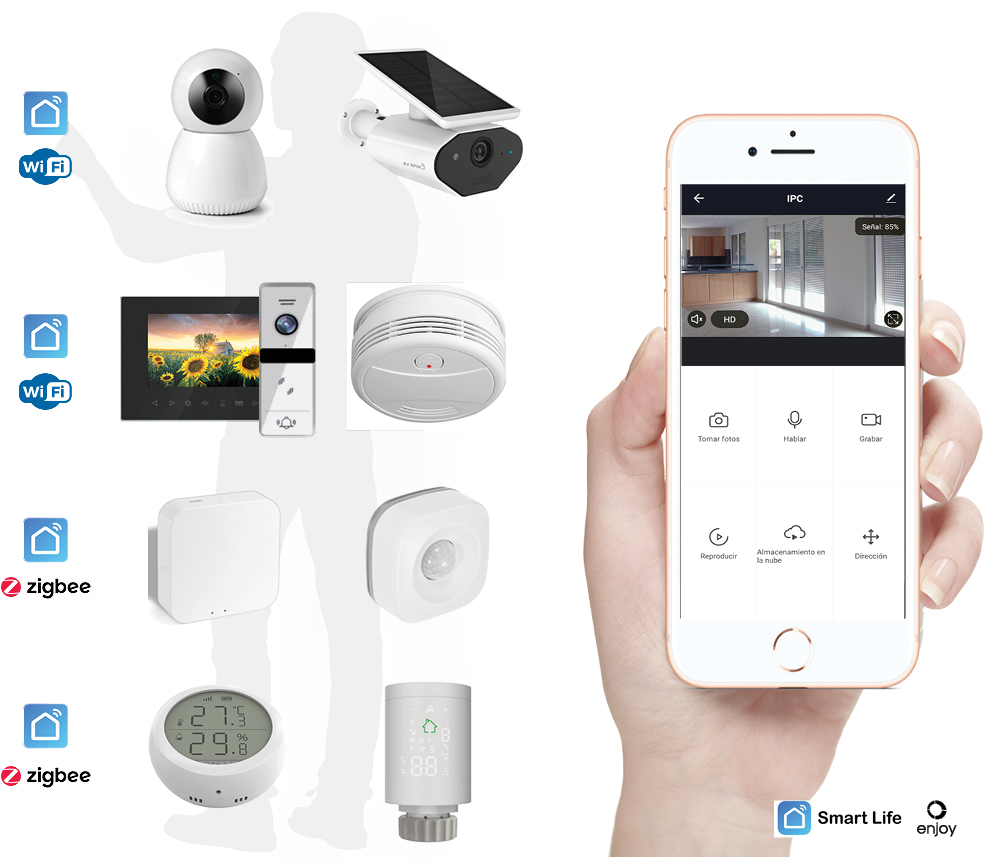 With the Smart Life app, in addition to roller shutters, awnings or rolling blids motorized with Enjoy radio products, you can add an endless number of different devices and appliances that will turn your home into a true SMART HOME....
Indoor video cameras
Outdoor video cameras
Videoporteros
Video doormen
Zigbee hub
Motion sensor PIR
Temperature sensor
Radiator thermostat
Find the different RF, Zigbee, Wifi or Bluetooth devices that are compatible with the Smart Life app and add them directly or through your specific hub

Enjoy Motors is not responsible for the operation of these devices and does not provide technical service on them
Do you want more comfort?
what about?

Alexa, open the roller shutters!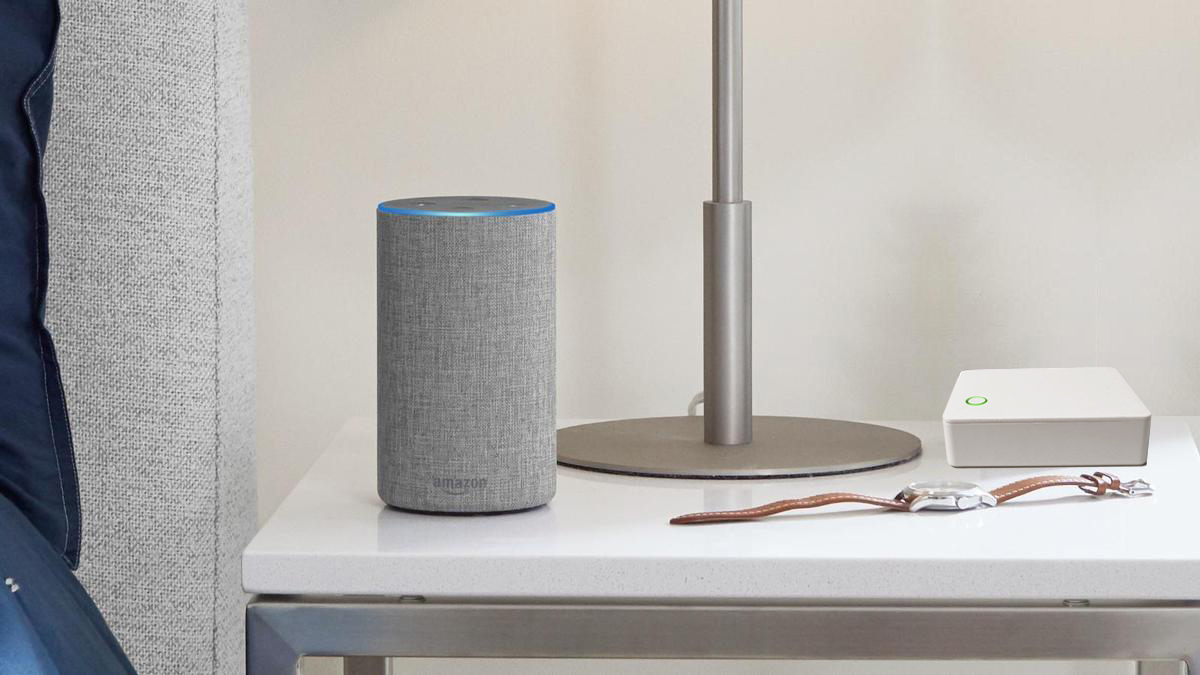 The way of interacting with our houses and the different appliances and other devices that are integrating it, has changed a lot in recent years. The science fiction movies of the past told us how we could open or close roller suhtters, curtains, ... turn on/off lights with your voice, but it has not been until now when this technology is available to everyone, with a simple integration in homes and in a low price.
In a few years, we have gone from activating the motors of our roller shutters or awnings effortlessly from a switch; going through a remote control without having to go to the roller shutter; managing our roller shutters or awnings from our smartphone, when we are not at home; and finally to the comfort of being able to do it when we are lying on the sofa in the living room, without moving, and together with many other products or appliances by just asking Alexa or Google to do it for us
Hey Google, good night!!! and all motorized applications with Enjoy R4 are automatically close, providing privacy and security to our home
Alexa, good day!!! and our roller shutters are opened at time that awnings are extended to let it the light, but not too much avoiding the extra heater at home
What are you waiting for? Motorize your house with Enjoy products and start enjoying
with enjoy, command your home

wherever you are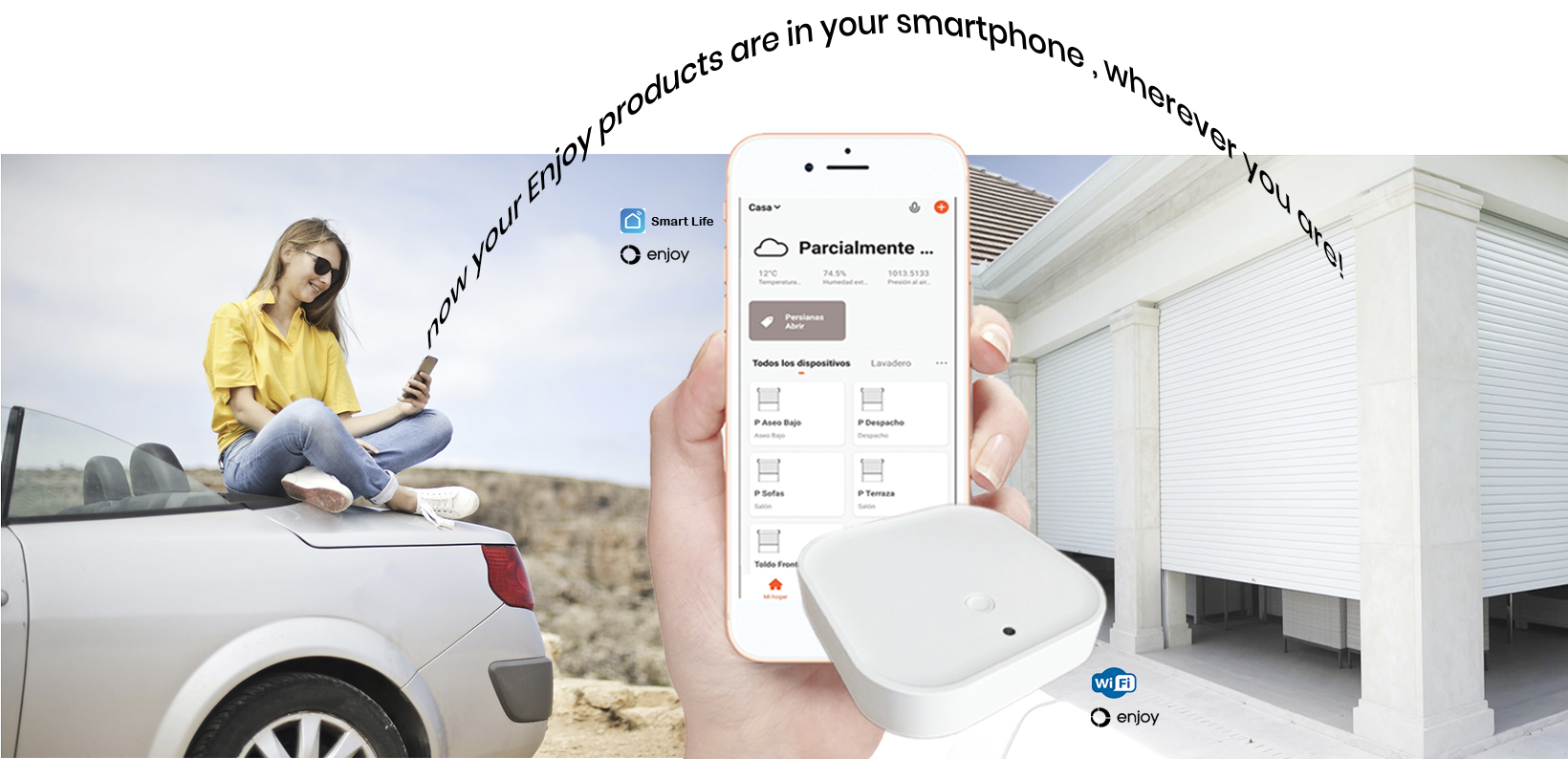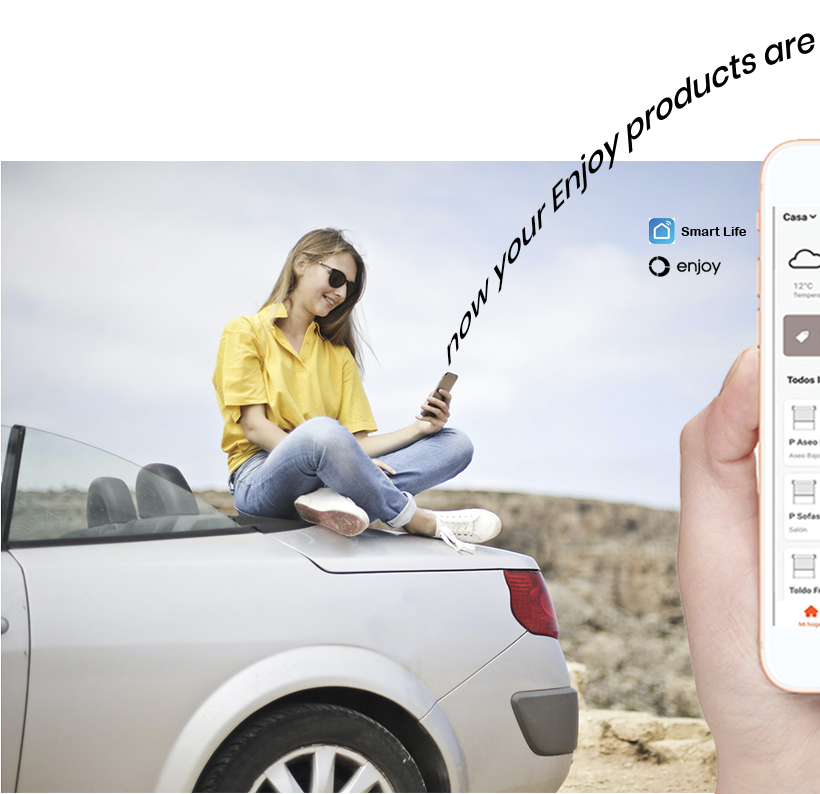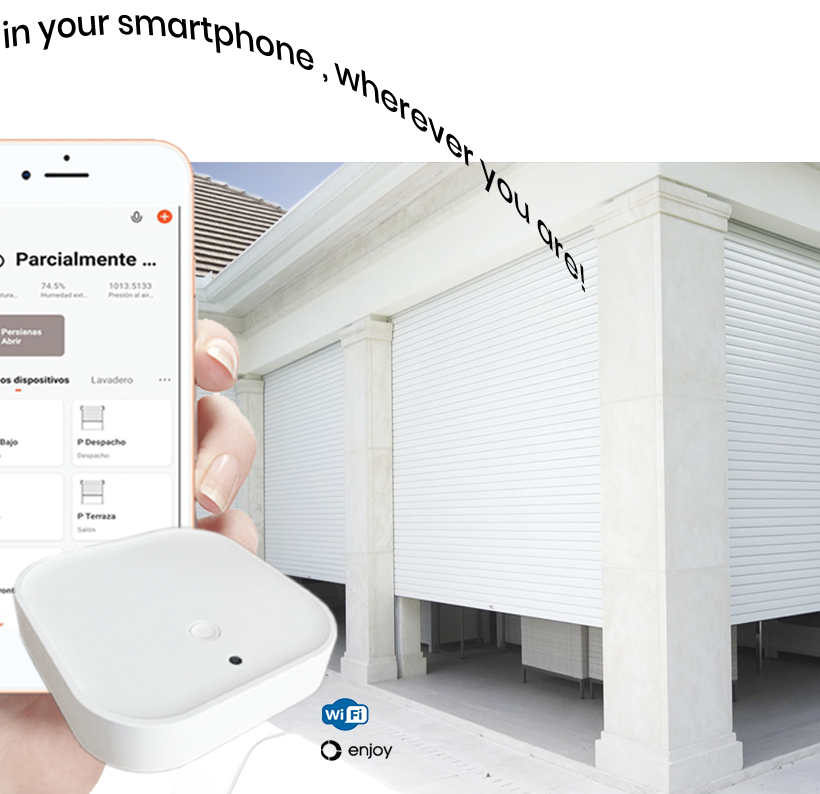 Añadir central (hub) GWE - Modo EZ (opción 1)
Añadir central (hub) GWE - Modo AP (opción 2)