JE50R4O

radio motors with electronic limits, for adjustable roller shutters type Orienta
What does the JE50R4O radio motor offer to adjustable shutters?
All settings are managed from the remote control EMSTEEL1O, TINANIUM1-O or TITANIUM5-O
Right side of this remote control operates the shutter in a conventional way (opening, closing, stopping and preferred position)
Left side of this remote controls the roller shutter in the adjustable mode:
bring the shutter into orientation position (open slats)
to close/open or the slats one by one
User comfort point easily programmable by the remote control
Optionally it is available in 6 wires version, to be used with a double push-button.
From the double push-button user is able to:
Key 1, to open the shutter
Key 2, to close the shutter
Keep press hold any keys, sends the shutter into orientation position
You can command this motor locally or from anywhere else. What do you need? modem Wi-Fi in 2.4ghz at home; the Smart Life app installed on your smartphone or tablet (android or iOS); and the GWE hub. In addition, it is also compatible with Alexa and Google Home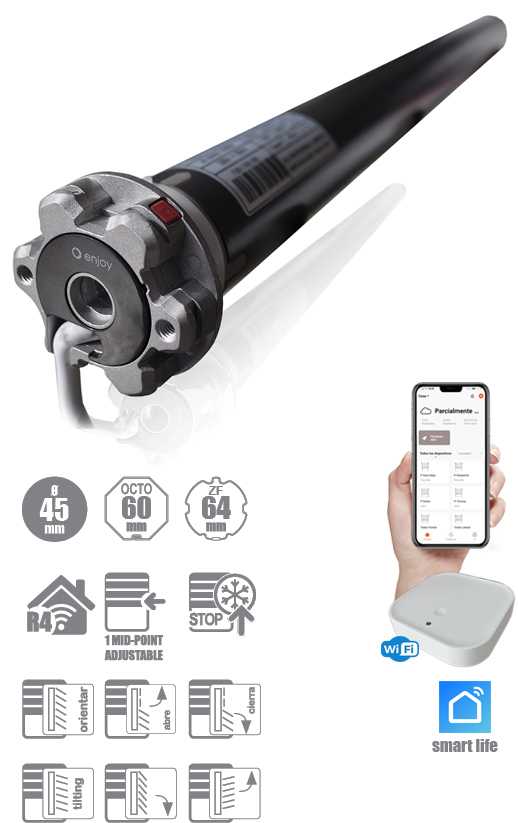 Main features: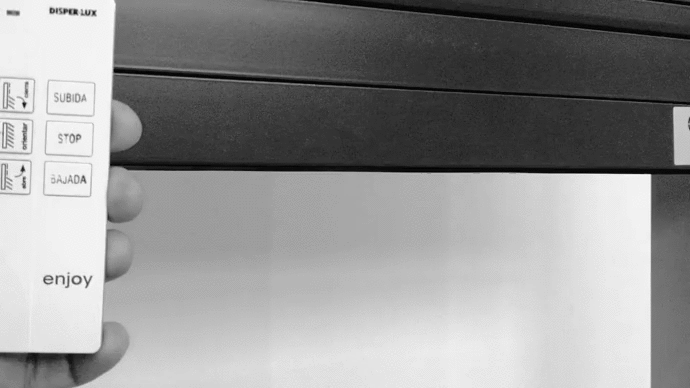 We understand your roller shutter and make it easier for you:

Roller shutters with adjustable slats type Orienta, have the particularity of, in addition to being able to operate with them in the traditional way, opening or closing the roller shutter completely, they have a position in which, with the shutter in the lower point, they can project all the slats to the outside, or they can be closing slats at the user's convenience
Enjoy motor JE50R4O adapts perfectly to this type of roller shutters, having a specific remote control for them in which the operation is clear and simple for the user
One motor Enjoy for all Orienta positions:
Roller shutter - Project all the slats to the outside

Roller shutter - Project slats, closing some of them:
Roller shutter - Project slats, opening some of them:
Roller shutter - User point (option 1):
Roller shutter - User point (option 2):
You protect your house, we your roller shutters:

The installation of locks on the terminal or any other system to lock the shutter when it is closed is a measure that increases security against openings from the outside. The problem arises when we forget that the rolelr shutter is locked and we operate it remotely, since the motor will force the entire system until some component gives way and breaks.
Enjoy radio motors like JE50R4O has an internal safety system that protects the shutter from this type of forgetfulness, by stopping the opening (upward movement) as soon as it feels that the roller shutter is locked
Operates your roller shutter also from a push button:

Motor JE50R4O (5 wires version), enjoy offers in its standard motor the possibility of connecting a push button with a key that provides us the possibility of sending the opening or closing comand to the motor by wire
Motor JE50R4O 6H (6 wires version), once all the limit switches have been setted from the remote control, can be operated entirely from a double key push-button
By pressing the up or down keys we can completely open or close the roller shutter in its traditional mode
By pressing and holding one of the two keys the roller shutters goes to adjustable mode: also by pressing any of the keys we can open or closed slats at our convenience ... To exit orientation, just press and hold the up or down until the roller shutter starts to move
Wiring option:
JE50R4O - Standard motor with 5-wires for one key push-button:

JE50R4O 6H - Optional, motor with 6-wires for double key push-button
JE50R4O 6H - Optional, motor with 6-wires for external command use
Technical data:
| | | | | | |
| --- | --- | --- | --- | --- | --- |
|   |   | JE50/20 |   | JE50/40 | JE50/50 |
|   NM |   | 20 |   | 40 | 50 |
|   RPM |   | 17 |   | 17 | 13 |
|   TURNS |   | ∞ |   | ∞ | ∞ |
|   V~HZ |   | 230~50 |   | 230~50 | 230~50 |
|   A |   | 0,84 |   | 1,06 | 1,06 |
|   W |   | 203 |   | 244 | 244 |
|   MIN |   | 4 |   | 4 | 4 |
Attention! All product names, logos, and brands are property of their respective owners. All company, product and service names used in this website are for identification purposes only. Use of these names, logos, and brands does not imply endorsement
Following marks, names or products belongs to their respective owners or its affiliates, and they are registered or used in many jurisdictions worldwide: Rolltek ® is a trademark of Rolltek Srl; Tapparella Orienra ® is a trademark of B.B.C. S.p.A. - MV Line Group; Gradhermetic belongs to Industrial Gradhermetic, S.A.E; PM45 and PM49 are products from Gimenez Ganga SLU; Arialuce is a registered Rollplast Pinto trademark; Multirrol belongs to Persycom Madrid SL
Other trademarks and trade names may be used in this document to refer to either the entities claiming the marks and / or names or their products and are the property of their respective owners. We disclaims proprietary interest in the marks and names of others

Main shaft adapters:

ST0924M - Octagonal 60 (standard):
ST0936 - Zurfluh Feller ZF54:
ST0913 - Zurfluh Feller ZF64:
ST0903 - Zurfluh Feller ZF80:
Main motor brackets:
Standard brackets for roller shutters box in aluminium/pvc:
SP0825 Standard bracket for roller shutter box in alu/pvc (star motor head)

SP0824 bracket for roller shutter box in alu/pvc (star motor head)

K370CA bracket for ZF roller shutter box (star motor head)

Standard motor bracket for pre-fabricated roller shutter housing:
Motor bracket for pre-fabricated roller shutter housing:
Height adjustable motor bracket for pre-fabricated roller shutter housing:
with enjoy, command your home

wherever you are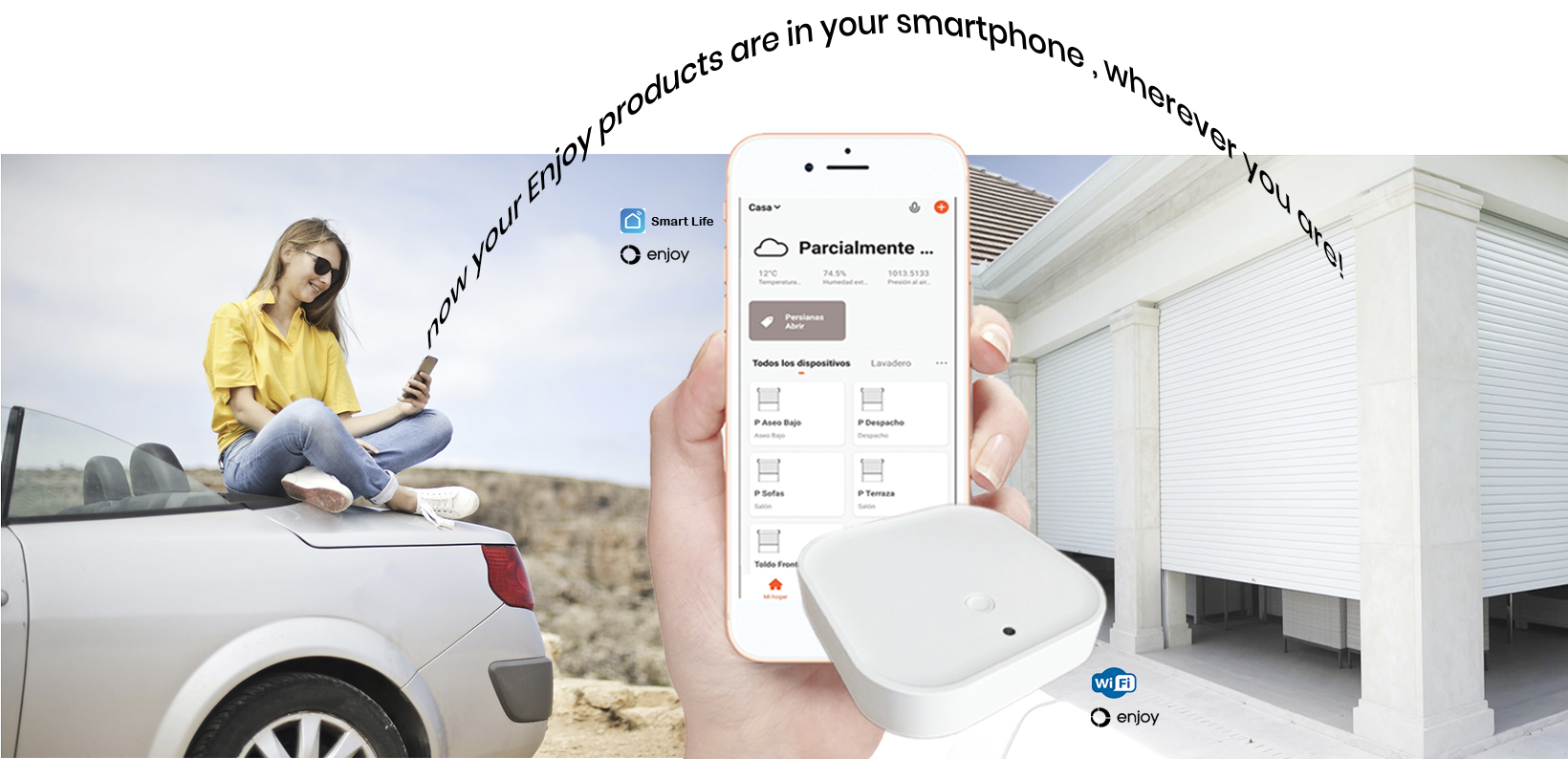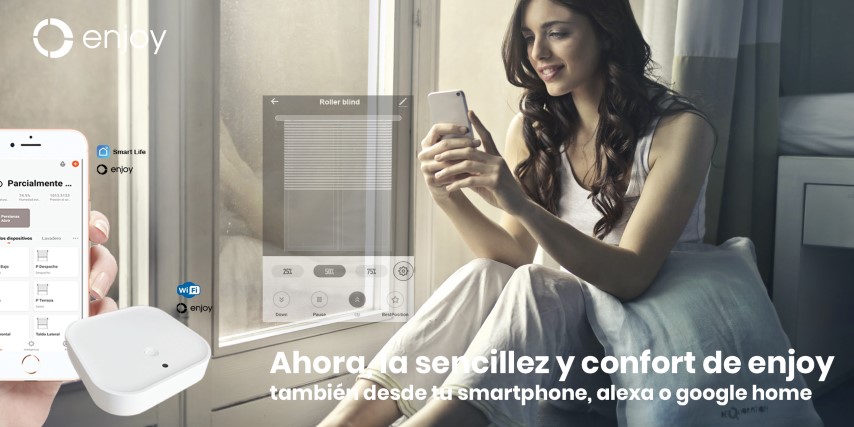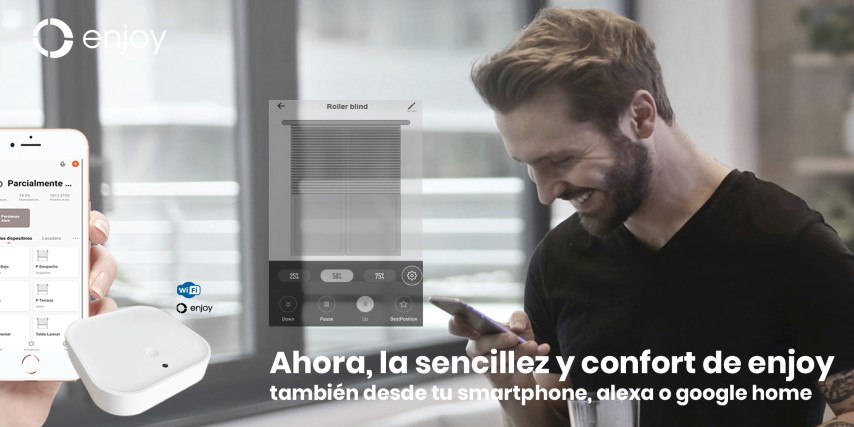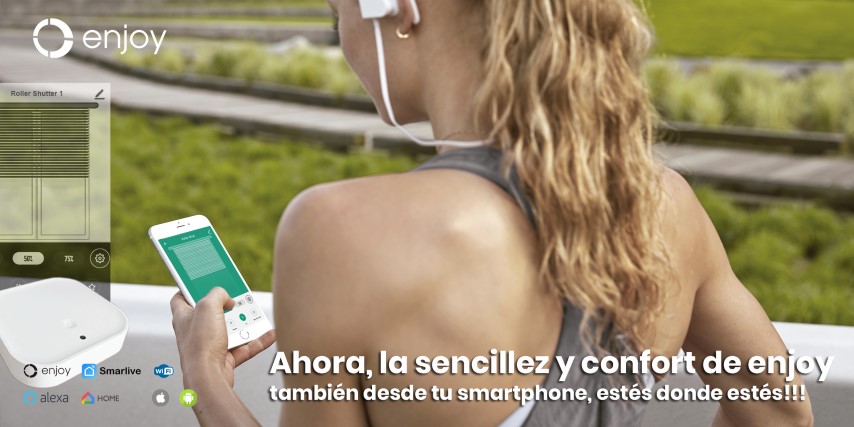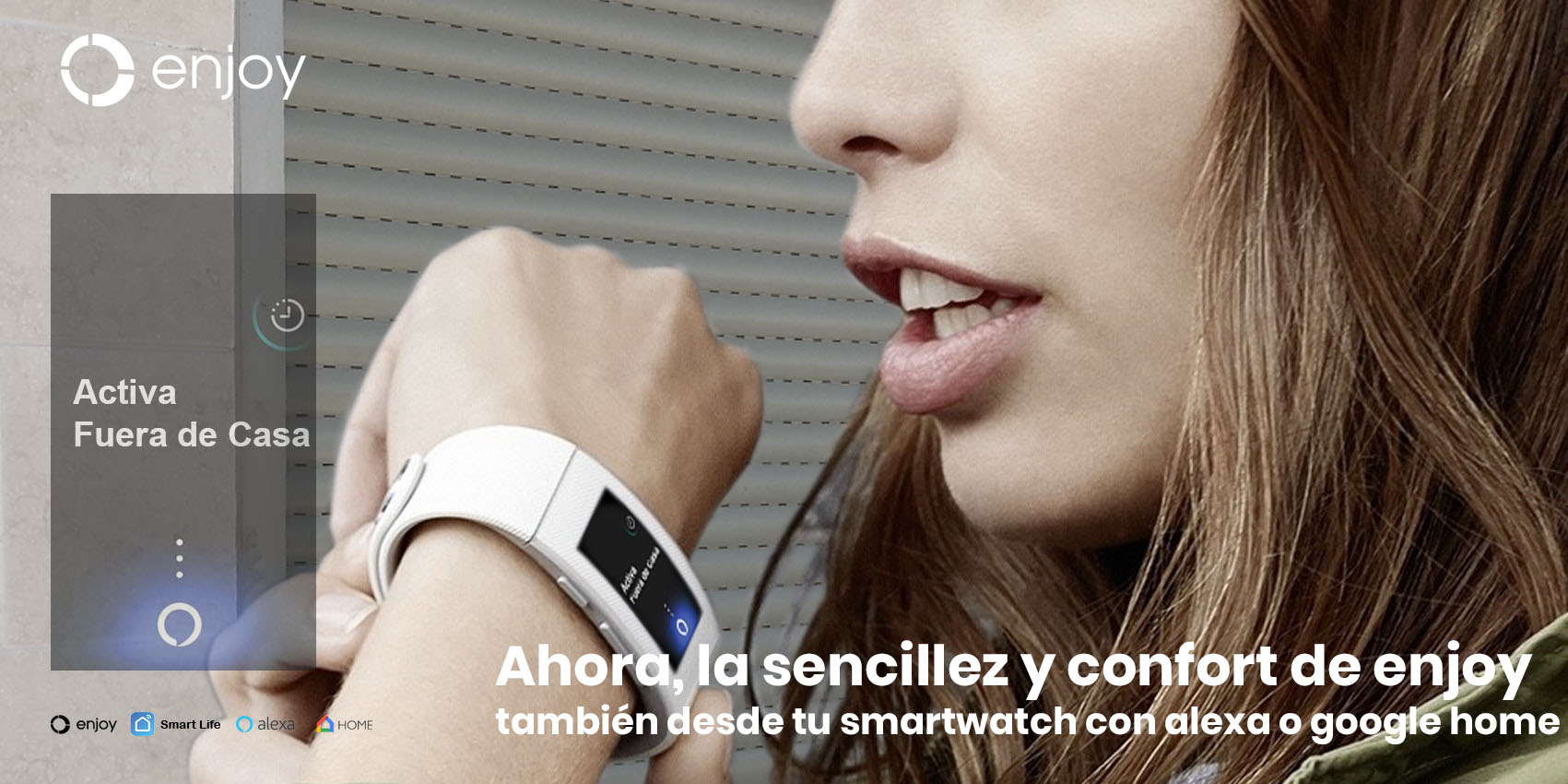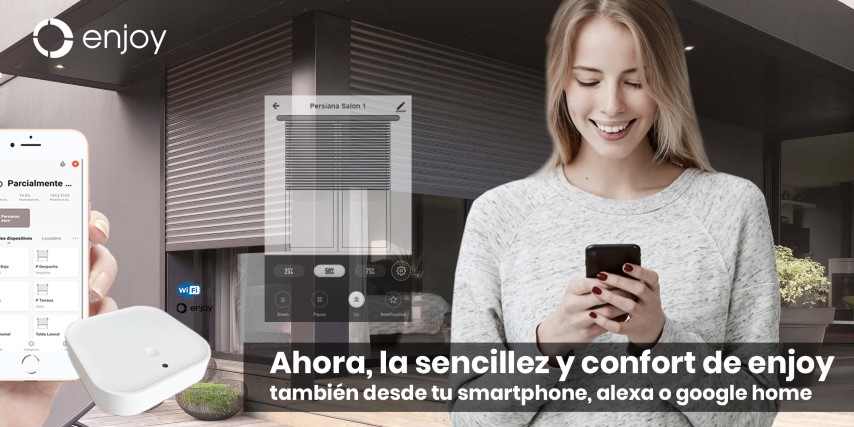 Do you have motorized systems with ENJOY R4 products at your home? now, it is really easy and simple to command them from your smartphone (Android or iOS). Besides, our hub GWE with the app Smart Life are compatible with Alexa and Google Home, so you can also open or closed your roller shutters, awnings, blinds, ... simply with voice commands