JE25R4C

single rod motor, radio type for shades
What does the motor JE25R4C offer to blinds and venetians?
Motor for various types of blinds with metal rod traction and wire system such as Roman, package, pleated, puffed, ... or Venetian blinds
Valid for 25mm square drawers or others compatible with our adapters
JE25R4C single rod motor, lateral
Both motors are DC12V and can be powered by the 12V mini-transformer, specially designed to be installed inside the blind
All settings are managed from any of R4's remote controls
Easy end limits setting from the remote control
3 intermediate points created automatically
User comfort point easily programmable by the remote control
Allows as maximum 15 remote controls, which can be added from a previously recognized one or from the own motor
You can command this motor locally or from anywhere else. What do you need? modem Wi-Fi in 2.4ghz at home; the Smart Life app installed on your smartphone or tablet (android or iOS); and the GWE hub. In addition, it is also compatible with Alexa and Google Home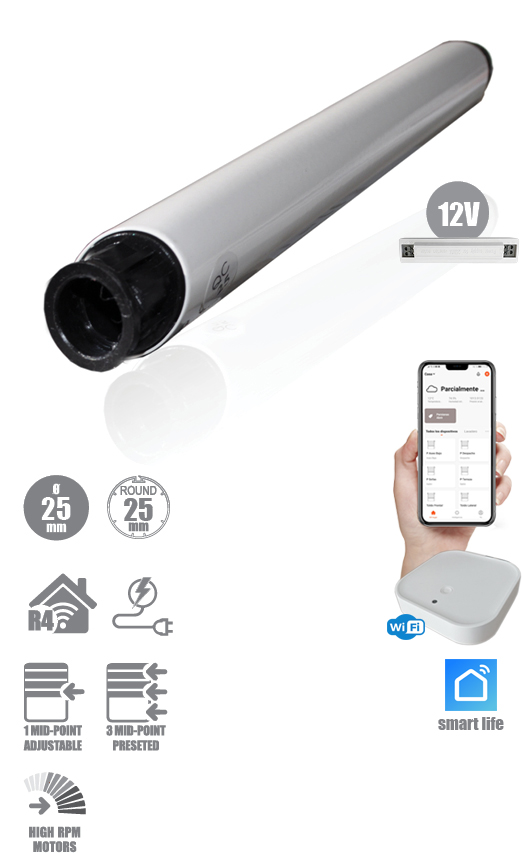 Main features:
Motor JE25R4C is using the roll up cord from the manual system, composed by the drive rod (square or hexagonal bar), spool (where the cord is roll up) and all the cords using to open or closed the fabric.
To motorize this kid of shades we need a mini-transformer which can Depending if motor is placed:
in a side of the shade or in the middel, it should be used a single rod motor JE25R4C, the rod goes from the left to the right or inversely
or like this diagram in which motor is placed in the middel so it is JE25R4C2, there are 2 rods which are going from the center to both sides
Wiring options: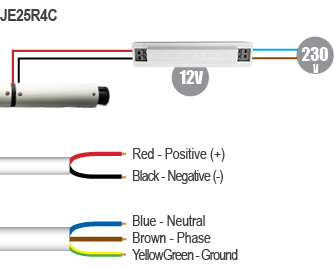 Technical data:
 

JEC25R4C

 
 
 

  NM

0,8

 
 
 
 

  RPM

34

 
 
 
 

  TURNS

∞

 
 
 
 

  V~HZ

DC12V

 
 
 
 

  A

0,8

 
 
 
 

  W

9,6

 
 
 
 

 

 
 
 
 
 

with enjoy, command your home

wherever you are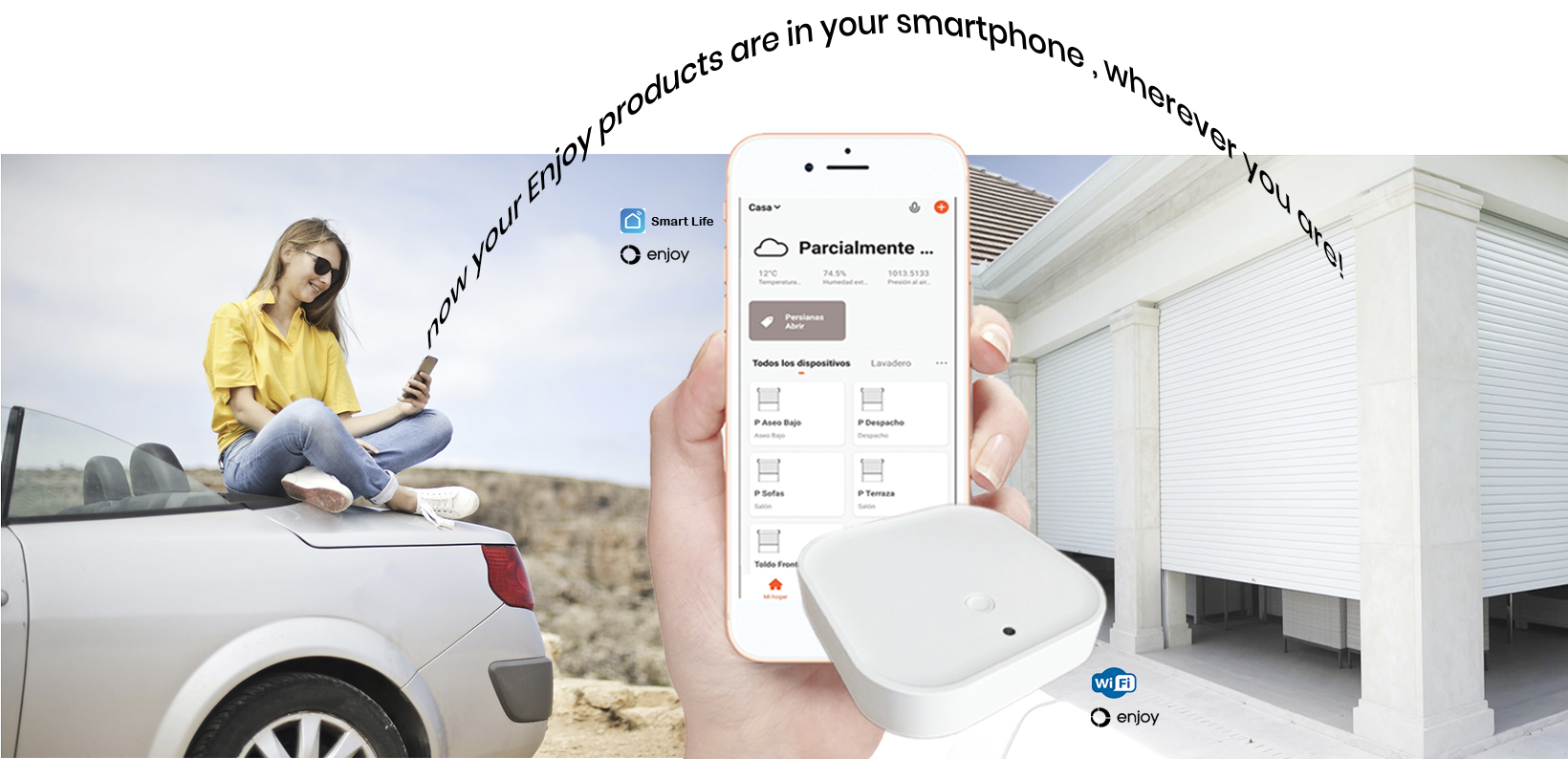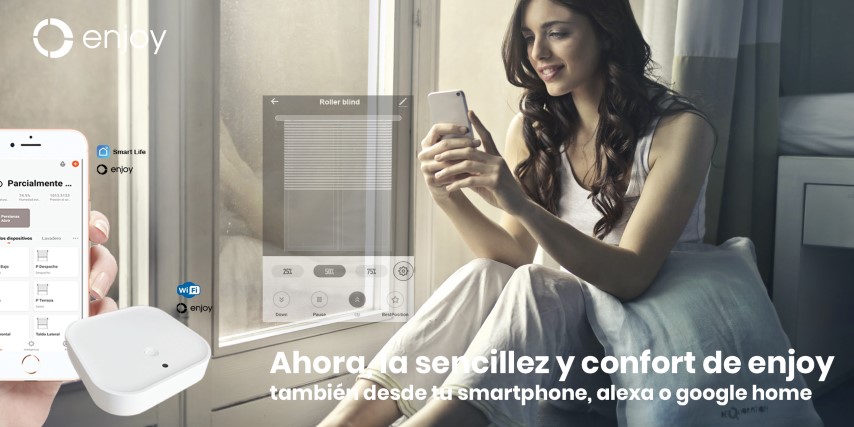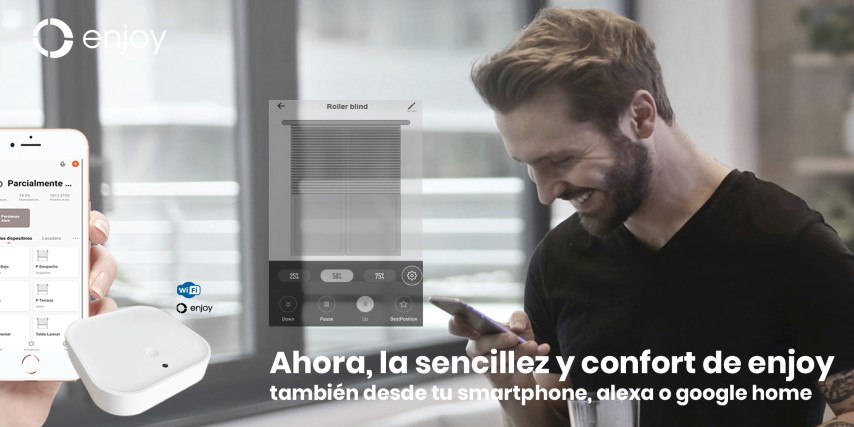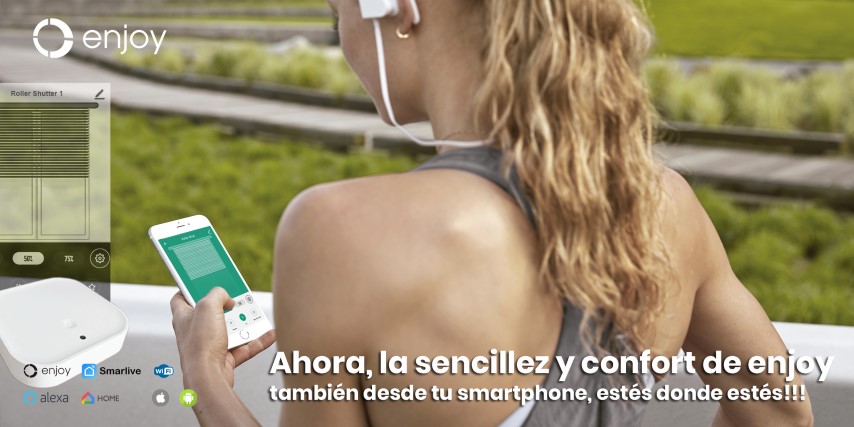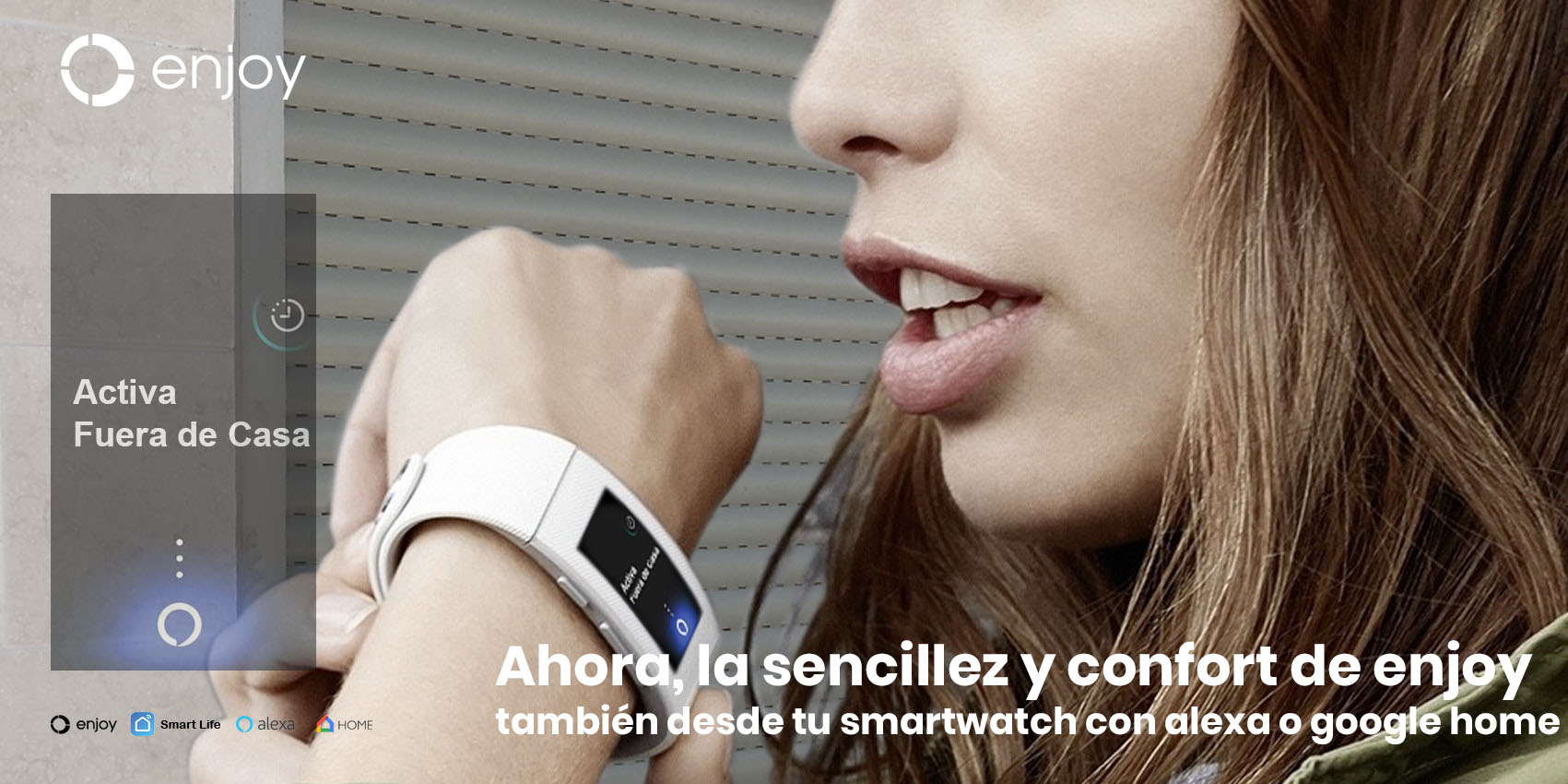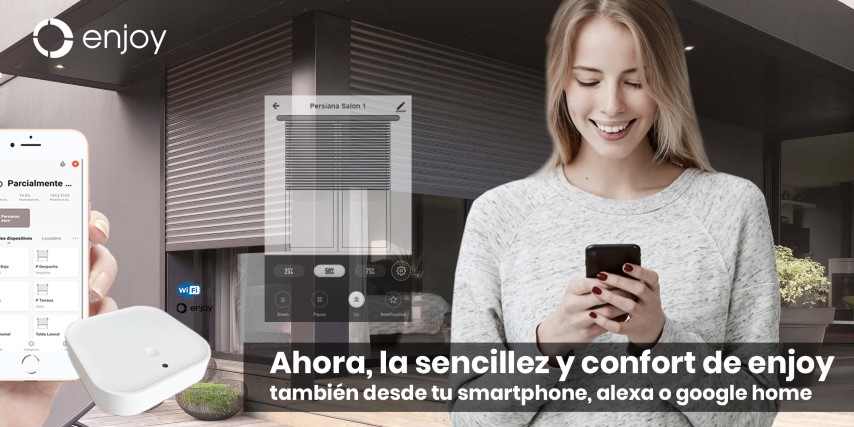 Do you have motorized systems with ENJOY R4 products at your home? now, it is really easy and simple to command them from your smartphone (Android or iOS). Besides, our hub GWE with the app Smart Life are compatible with Alexa and Google Home, so you can also open or closed your roller shutters, awnings, blinds, ... simply with voice commands