TITANIUM3-SL

remote control to command up to 3 awning with LED individually + all of them in a group; sun sensor exclusion
special remote control for awnings with LED system, which works with SW4 (sun-wind sensor)
Remote control TITAMIUM3-SL is used to manage up to 3 motors individually moreover all of them grouped together, installed in awnings with LED system
As soon as the remote is learned with the motor, both uses are automatically enabled, it is to command the motor as to manage the led
TITANIUM3-SL has a simple and intuitive operation mode. It has 6 buttons, divided in 2 sides to command easily the awning or other sun protection system:
Right side has 3 command buttons for stadard use (open, close or stops the application)
Left side, has 3 buttons to manage the LED, as it can be switch off/on as dimmer it increasing or lowering the brightness
Stop button, allows also to set an user preferred point
Channel selecting button which are shows in 3 leds, to do it easier for user
It has a button dedicated to the activation (sun on) or deactivation (sun off) the commands forwards by sun sensor (SW4). When it is in Sun Off, all the 3 awnings on this remote won't attend the commands from usn sensor
It has 2 LEDs on the front, which are showing if the solar sensor is activated or not (when we activate/deactivate, the motor confirms with a small movement of the awning)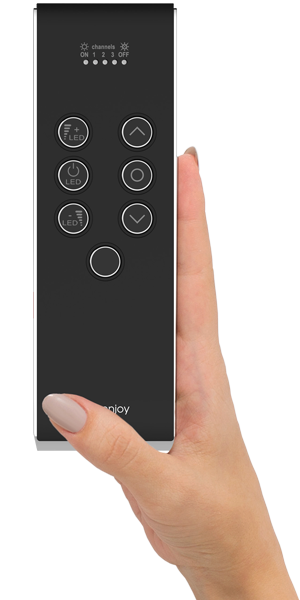 What does the TITANIUM3-SL (emsteel1s) offer if it is installed together with the JE50R4AW and SW4?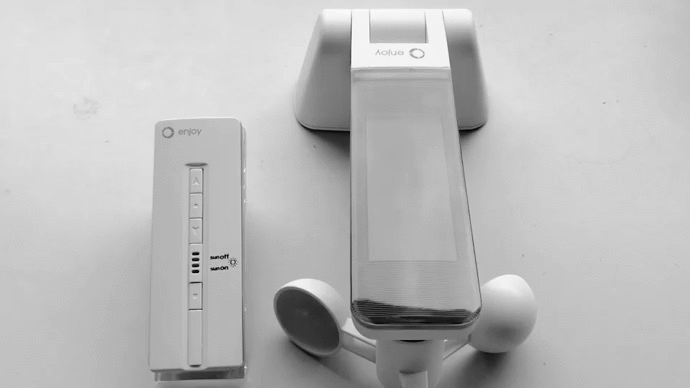 Fully automatic operation, interaction with the wind:

The sun sensor (once the brightness range is exceeded) send a command to extend the awning
While the awning is open, a gust of air causes the awning to retract
After 10 minutes without air and if brightness is above the programmed level, the awning is extended again
When night falls, when the brightness falls below the programmed the awning is collected
A next day, after the brightness exceeds the set, the awning is extended
...
Fully automatic operation, interaction with low brightness:
Automatic operation with user interruption:
Operation after having disabled and enabled the sun (EMSTEEL1S):
Operating type:
Individual operating mode (3 channels with 3 awnings):



Group operation mode (it has a channel supplementary to command these 3 awnings in a group)




Next diagram is showing an standard use of TITANIUM3-SL: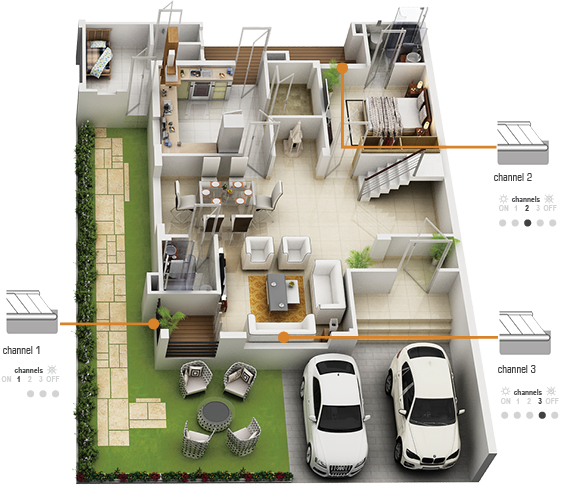 What products can I use it with?
Remote control TITANIUM3-SL, is compatible with all enjoy R4 radio motors for awnigs with led systems (powered with JE50R4AWL) which can works also with device SW4 
Enjoy R4 works with frequency 433.92 MHz and has the rolling code system to protect the signal
Packed with the product:
x1  TITATIUM3-SL remote control
x1  programming stick
x1  wall bracket
x1  screw cover
x2  plug and screw for fixing bracket
x1  use and programming manual
x1  courtesy CR2450 battery (replace when necessary)
with enjoy, command your home

wherever you are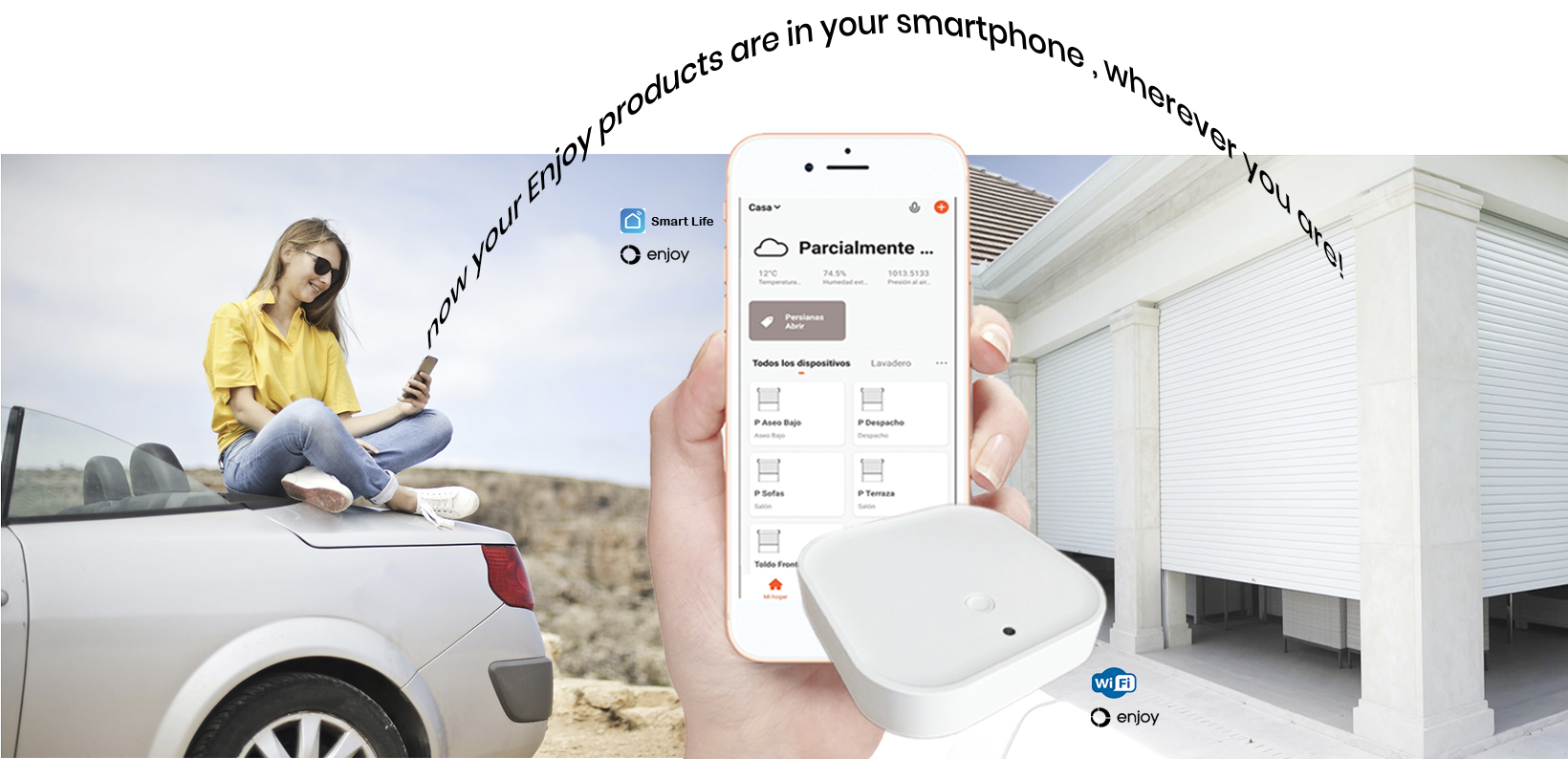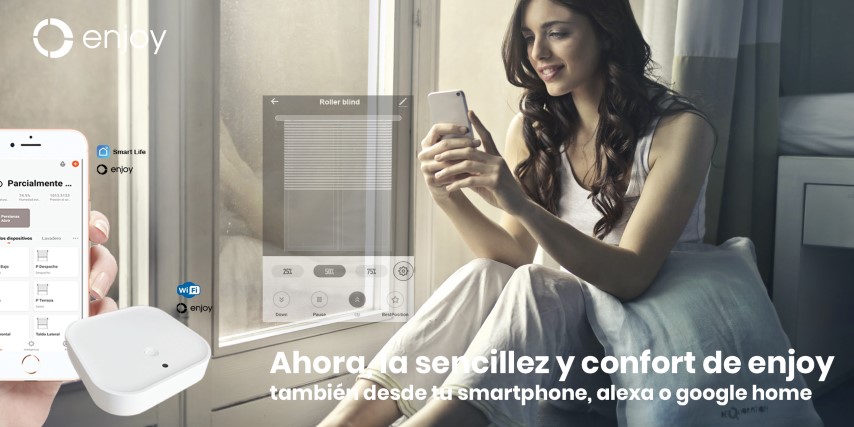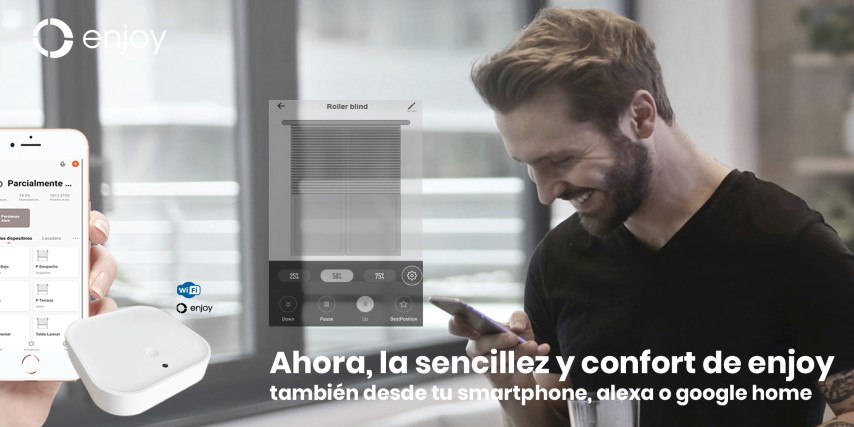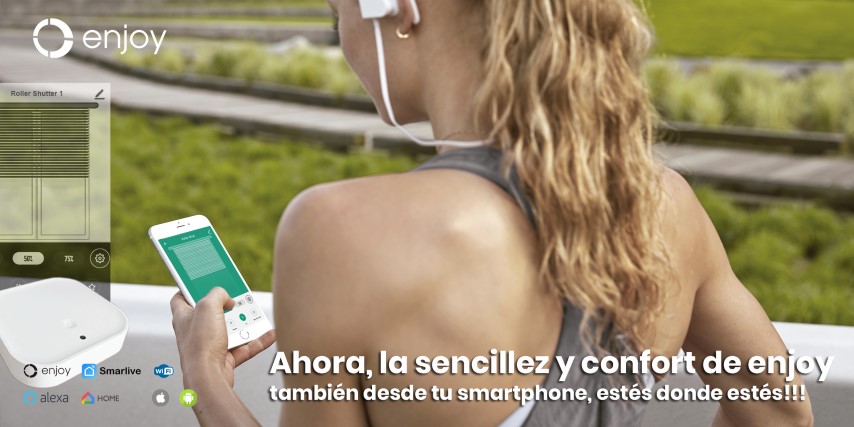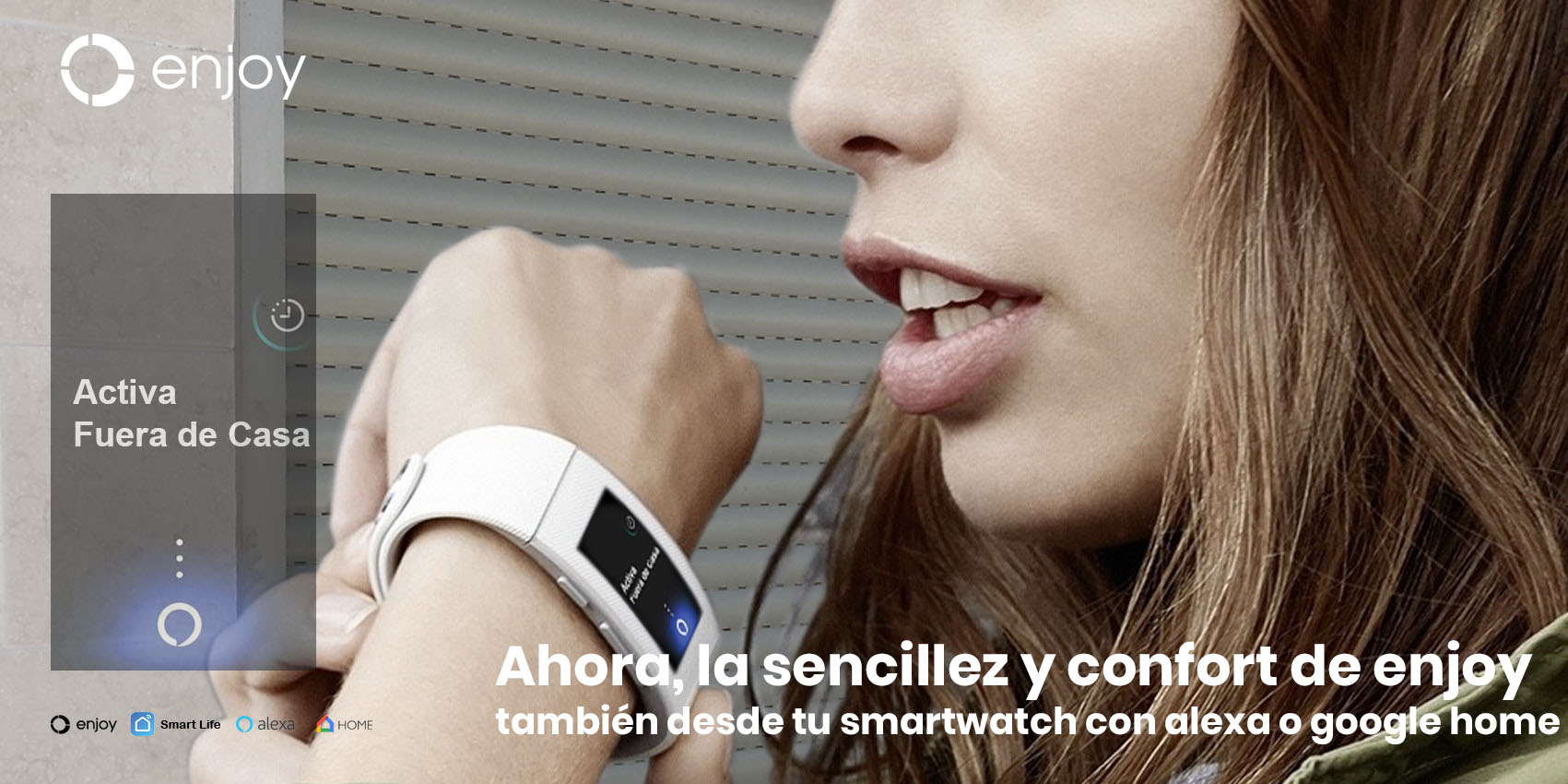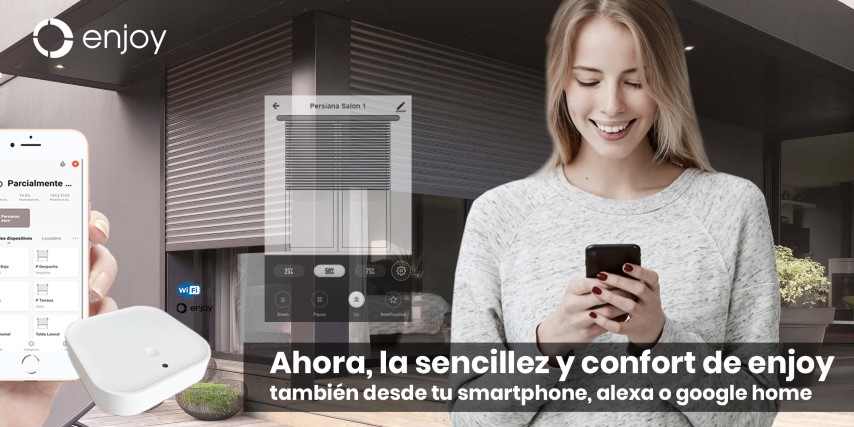 Do you have motorized systems with ENJOY R4 products at your home? now, it is really easy and simple to command them from your smartphone (Android or iOS). Besides, our hub GWE with the app Smart Life are compatible with Alexa and Google Home, so you can also open or closed your roller shutters, awnings, blinds, ... simply with voice commands